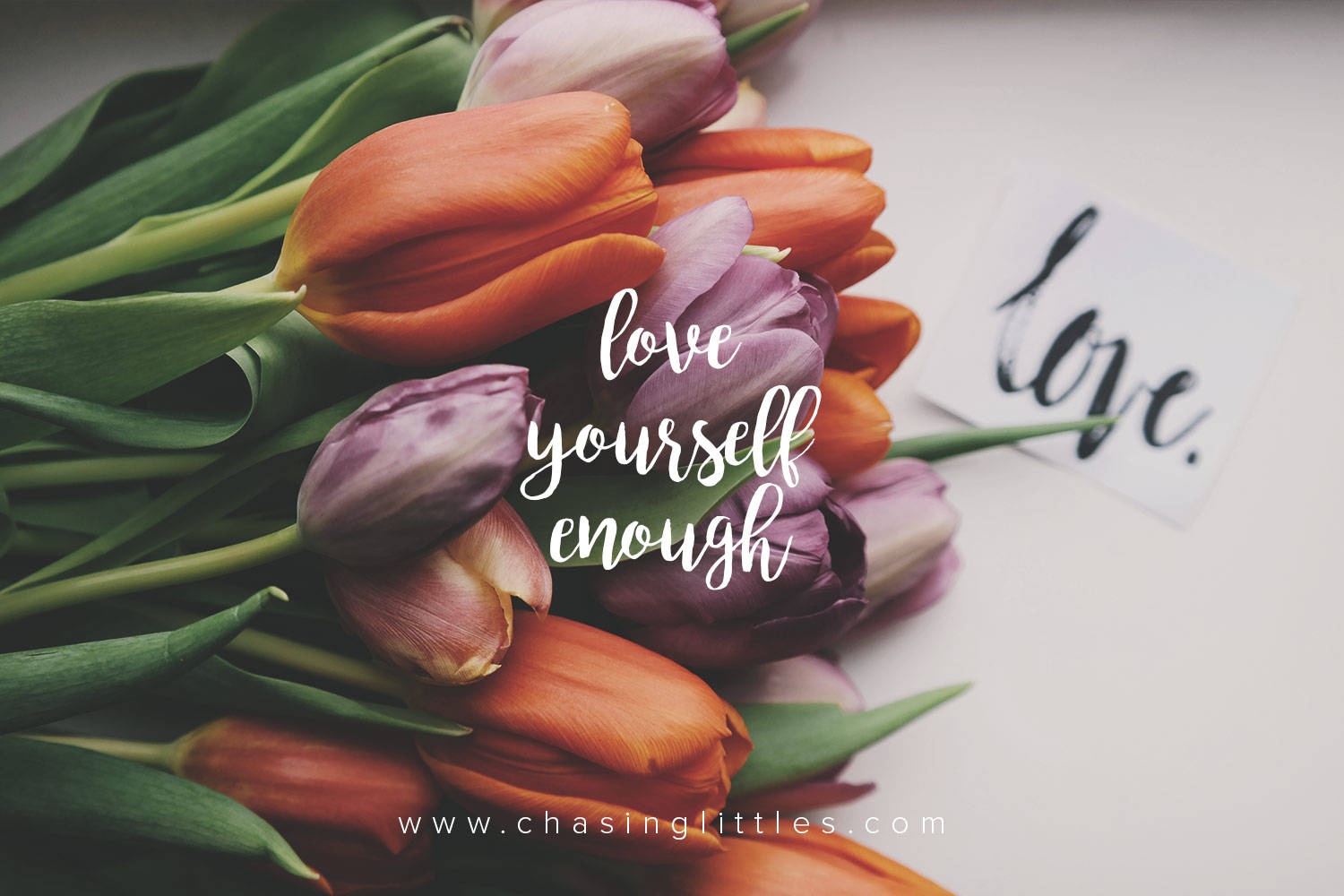 It's the month of love. Red roses, Hershey's kisses and romantic gestures. It's the month to fall madly in love for the first time, or the 100th time. It's the month of cupid and love potions. It's also my birthday month. This month, I want to say a few words to the girl who doesn't love herself enough. To the girl who wishes she was someone else, or to the girl who doesn't love who she sees in the mirror.
Love yourself enough to look at your reflection and give thanks for what you see, for your limbs and your fingers, for your eyes that are seeing and the way your body moves when you turn from side to side.
Love yourself enough to recognize what a unique and lovely person you are. How although you may be working on different aspects of your being, like being kinder, or more outspoken, love yourself enough, today.
Love yourself enough to be comfortable in front of that person that intimidates you. To feel equal to them and speak your mind confidently.
Love yourself enough to have a voice towards that cause you're passionate about. Your passions keep you alive and soulful. Speak, for your voice is yearning to be heard.
Love yourself enough to move the body you have been blessed in this life with. To twirl it and groove it. To dance and spin and shake those hips to the beat. To sweat and get your heart pumping.
Love yourself enough to remove that which harms you. Be it a person, a situation, an addiction. Love your spirit, mind and body enough to let go of the chains around you and turn the other way.
Love yourself enough to tell that person how you feel. You deserve to be loved and cared for. You deserve happiness and to be with whoever your heart pulls you towards.
Love yourself even when you think you can't. When the world is shattering before your eyes and you want nothing more than the pain to end. Be your own constant and care and love for yourself, fully.
Love yourself enough to take your health into your own hands. To get educated about where your food comes from. To finally make a change for the better and stick to it. To stop the emotional eating and the addiction to sugar.
Love yourself, it's not simple, but its not difficult. You got this!
Love always,
Mariangelica