This post is part of the New Mom Monday series! A series about moms and their advice to new moms! Books and videos can only teach us so much, but there's something special about hearing from real life moms. Honest, true, and always beautifully inspiring!!
What's your Name?
Alisha Parker
Tell us a little about yourself!
I'm a former elementary school teacher turned stay at home mom! I've been married to my wonderful husband Adrian for almost 5 years and we have two wonderful children.  I was born and raised in Fort Worth, Texas and I love it here! I love the Lord and hope that the life I live will be a testament to His grace and mercy and an encouragement to others.
How many kids do you have? What are their names and ages?
Caleb 2 years,  Chloe  7 months
How do you find your "me time"?
I get up at 5am every morning during the week to work out and have quiet time while I do my devotional. I also have my husband watch the kids from time to time so I can go get a pedicure or get my hair done.
What's the most useful baby product you have? Why do you love it?
My Ergo 360! It makes it so easy to grocery shop & chase around my two year when we're out and do other things all while having my hands free.
If you could say something to yourself when you first brought home your first baby, what would you say?
Let go of all of your expectations and just enjoy the ride. Parenthood is a journey with lots of bumps in the road but it will all be worth it!
How much planning did you do before your baby was born, and how do you think that it helped or didn't help?
I'm a type A personality so I did a lot of planning before. I had in my head how I thought everything would go and how I would do his nighttime routine and naps, etc. NONE of it went according to plan! It was good to think through the process but it stressed me out that none of my planning "worked."
What do you believe are the top three pieces of advice a new mom or someone trying to conceive should know?
Every baby is different! Don't play the comparison game or you will drive yourself crazy.
Do what works for you! Forget what the books say, or what your mom says (gasp) or what your best friend says and trust your instincts and do what works for you. If you need to co-sleep for your sanity, then do it! If you don't want to breast feed, then don't!
"This too shall pass." In those difficult moments remember it's just a phase and it will pass! They grow so fast and you'll look back and wish you hadn't let the little things frustrate you!
What is your best memory so far of being a mom?
Holding my baby for the first time. You wait 9 months and wonder what he or she will look like and then you finally meet them for the first time. It's the best!
Give us the short form version of your birth story.
I went to the doctor's office for my regularly scheduled weekly appointment. I was less than a week from my due date. My blood pressure was up so they admitted me for observation and blood work. My liver enzyme was elevated and my doctor was worried about eclampsia sitting in over the weekend. So she decided to induce me the next morning. I spent the night in the hospital and the next morning the Pitocin began. My son would never drop down and engage so I never dilated on my own. They used a balloon catheter to try to open my cervix. That got me to a 4 and then they broke my water thinking it might help things progress. It didn't! I got an epidural and continued to labor for another couple of hours but I made zero progress. I had been in labor for about 10 hours. My son started to go into distress during contractions so they decided a c-section was the best route to go. I had my son via c-section at
6:21 pm
on
May 31st
!
Because of this, my daughter was born via a planned c-section 19 1/2 months later. 🙂
Lastly, for fun, define motherhood!
Motherhood is a journey! You carry, nurture and protect this little being for 9 months in your womb and then you spend the rest of your life trying to find the balance between raising them and letting them grow into their own little person.
To hear more from Alisha be sure to visit her blog My Mommy Stuff and follow her on Instagram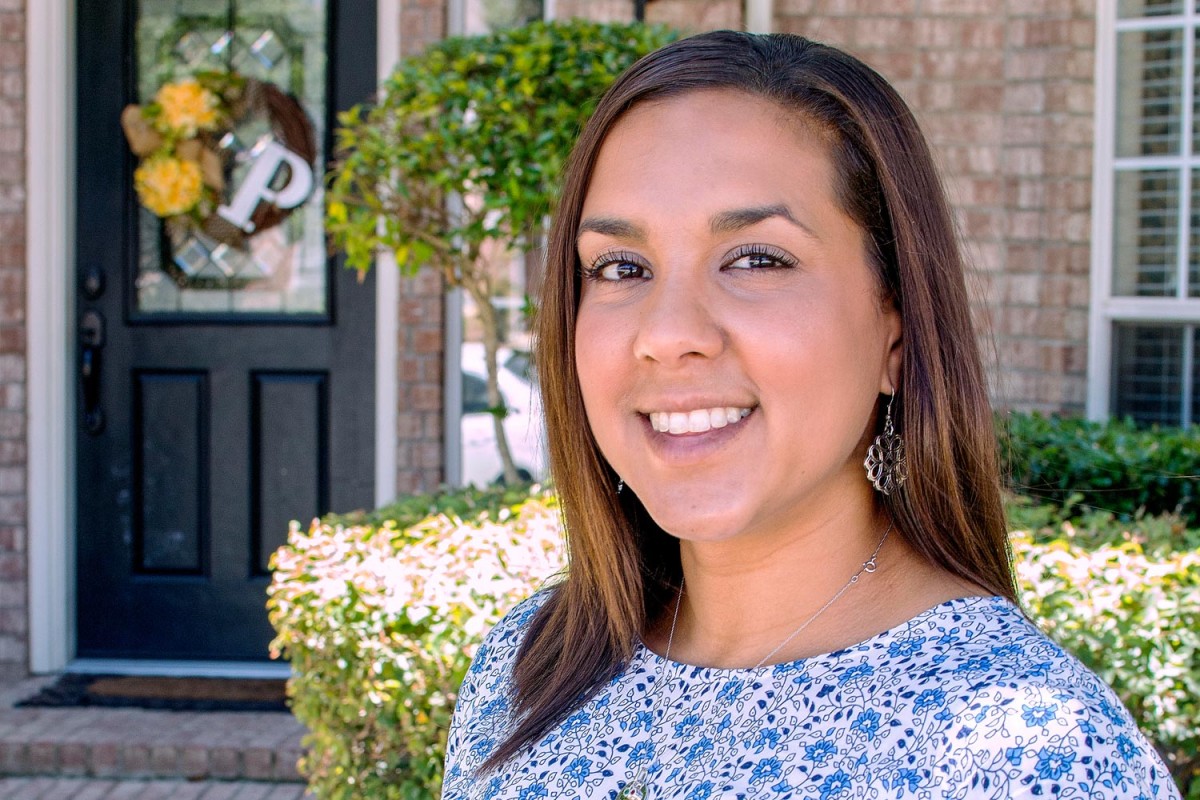 If you would like to participate in New Mom Mondays please feel free to message me by using 
my contact form
! I would love to not only feature you on my blog but learn from your answers, as I'm sure many readers would too!